<![if !vml]>

<![endif]><![if !vml]>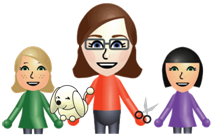 <![endif]><![if !vml]>
<![endif]>

Auntie Sherry & Friends Grooming Parlour

Where "it's ALL about the Love"

<![if !vml]>
<![endif]><![if !vml]>
<![endif]> <![if !vml]>
<![endif]><![if !vml]>
<![endif]> <![if !vml]>
<![endif]><![if !vml]>
<![endif]> <![if !vml]>
<![endif]><![if !vml]>
<![endif]>

Our Shampoos & Conditioners

<![if !vml]>
<![endif]><![if !vml]>
<![endif]>

Bathing & Grooming Packages

<![if !vml]>
<![endif]><![if !vml]>
<![endif]> <![if !vml]>
<![endif]><![if !vml]>
<![endif]> <![if !vml]>
<![endif]><![if !vml]>
<![endif]> <![if !vml]>
<![endif]><![if !vml]>
<![endif]> <![if !vml]>
<![endif]><![if !vml]>
<![endif]><![if !vml]>
<![endif]><![if !vml]>
<![endif]><![if !vml]>
<![endif]><![if !vml]>
<![endif]><![if !vml]>
<![endif]><![if !vml]>
<![endif]><![if !vml]>
<![endif]><![if !vml]>
<![endif]><![if !vml]>
<![endif]>

Pets must be current on yearly vaccinations to receive services.

We proudly accept all major credit cards, debit cards and cash. Sorry, no cheques.

<![if !vml]>
<![endif]>
Bathing Packages & Grooming Packages

As canine owners ourselves we know how difficult it can be to get your dog to take a bath. We will treat your dog as if it were our own, with the dignity, respect and on top of that, make the bathing process as fun and simple as possible. Since customer satisfaction is one of our top priorities, we take special care to listen to every word you say (preferences, requests, likes, dislikes) and do our very best to groom your dog the way you want every time.

Because pricing varies from dog to dog, we ask that you call us for details.

Our basic bathing package includes: Shampoo lather, rinse, repeat! Blow dry, feet & pad trim, nail clipping, ear cleaning/plucking, brush fur and a splash of cologne.

Our basic grooming package includes: Nail clipping, ear cleaning/plucking, shampoo lather, rinse, repeat! Blow dry, feet & pad trim,  brush fur, clipping, and a splash of cologne.

Puppy bath (under 6 months)

$12 and up

Puppy Starter Pack: Wash, dry, nail clipping, ear cleaning and or plucking, groom face, feet, and tail only.

We recommend this package for all puppies (under 6 months) to give us the chance to get your puppy started out on the right track. Positive or negative, your puppies first time being groomed will stay with them forever. This is a very crucial learning period for puppies so if they can be introduced to a comfortable and pleasant grooming experience it will make being groomed enjoyable throughout their lifetime. The key to years of successful grooming? Love & patience, so we will take our time introducing your puppy to the process in a step by step, gentle, loving way. This is not a full groom but it will give us the opportunity to make friends with your best friend while building up there confidence so a full groom will not be so scary. Please note that if you want your puppies whole body groomed it will be charged the same as an adult groom.

$15 and up

Upgrade package to premium shampoo, deep coat conditioner and teeth brushing & breath freshener

$16

Upgrade package to premium shampoo, deep coat conditioner, nail grinding and teeth brushing & breath freshener

$20

Nail grinding can be added to any package for the discounted price of $5

All services off of our Ŕ La Carte Menu page can be added to any bathing or grooming package and will be charged separately.

Dog Colouring (Permanent)

$35 and up

De-matting

Severely tangled or matted pets are at greater risk of injury, stress and trauma. We will try to humanely de-mat your pet if possible. If this is not possible your pet may have to be shaven down. Please be aware that skin conditions may exist under the mats. Also once the mats are removed you may notice scabs, pus, or lesions. All precautions will be taken; however, problems occasionally arise during or after grooming such as mental or physical stress. Closely shaven pets are also prone to sunburn and should either have sun screen applied daily or should be kept out of the sun until the hair growth is sufficient to protect the skin. Remember, we will not do anything to jeopardize your dogs well being. If we think it may not be possible to shave down your dog without causing harm/trauma (due to extreme matting), we will discontinue the groom and recommend that you contact your vet to remove your canine companions mats safely.

* $40 per hour

Furminator packages available

We use the Furminator DeShedding Shampoo and the Furminator DeShedding Solution, nothing but the best for your canine companion. After your dog is squeaky clean we then brush him out with the Furminator DeShedding Tool (specifically designed to remove the undercoat without cutting or damaging the top coat) for no more than half an hour so we do not hurt your furry friend.

Taxes not included.

*This service is not included in any of our packages, but can be added in if you require and will be charged separately. Please note that you will only be charged for the time we take to do this service. If we did not take an hour to work on your dog you will not be charged for the full hour.

Green Groom Clean Shampoo is used (twice or until your pup is squeaky clean) in all bathing packages. If you would like, you may upgrade to one of our premium shampoos or add a conditioner. Please visit Our Shampoos & Conditioners page for selection.

All quotes given over the phone are subject to change upon seeing your dog. Bathing and grooming costs are based on the breed and coat of your dog. Please visit and read our Paws Clause page for full disclaimer.  
1116 The Kingsway

Sudbury, ON

P3B 2E5

  Tel:  705-560-4445

705-560-4491

Fax:  705-560-4447